During signup, you'll be asked to enter your phone number. After continuing, you should receive a four-digit code via text message. 
If you don't receive a code within 60 seconds, please press "back" and make sure you entered the correct phone number, then try again. You also may want to check your connection—if you have poor cell phone coverage, the code may not arrive right away.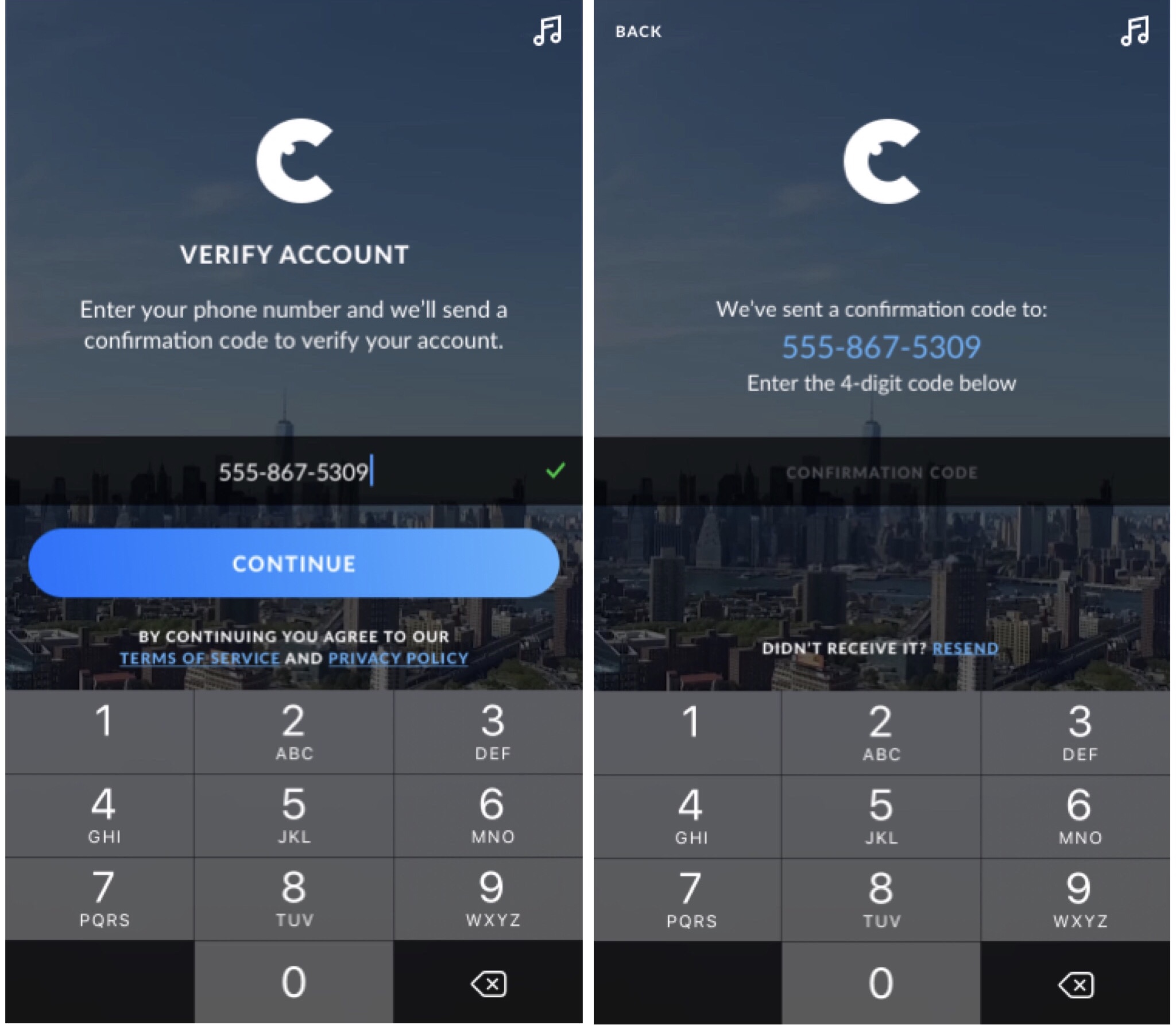 Make sure you enter the four-digit code directly into the "Confirmation Number" field in the Citizen app. If you're still having issues receiving or validating a code, please email us at support@citizen.com. We'll be happy to help.