Your Inner Circle is a safety network for your friends and family. When people in your Inner Circle are near a major crime or active emergency, you'll receive an alert.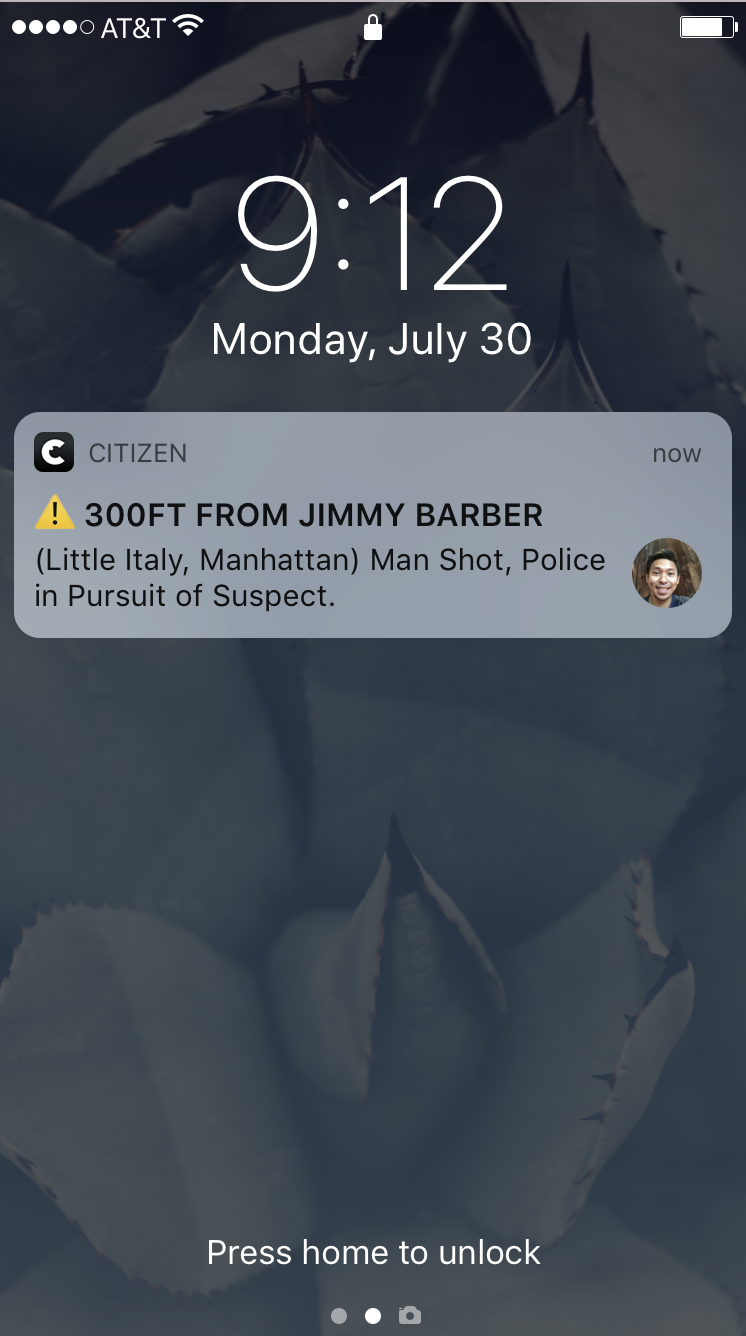 How do I add or remove people from my Inner Circle?
Once you've granted Citizen access to your contacts, you will be able to see which of your contacts also use Citizen. You can invite any of your contacts from your address book to your Inner Circle with one tap.
If you have contacts who haven't yet signed up for Citizen, you can invite them too. Once they download and create an account, they'll immediately see your Inner Circle request and be able to respond.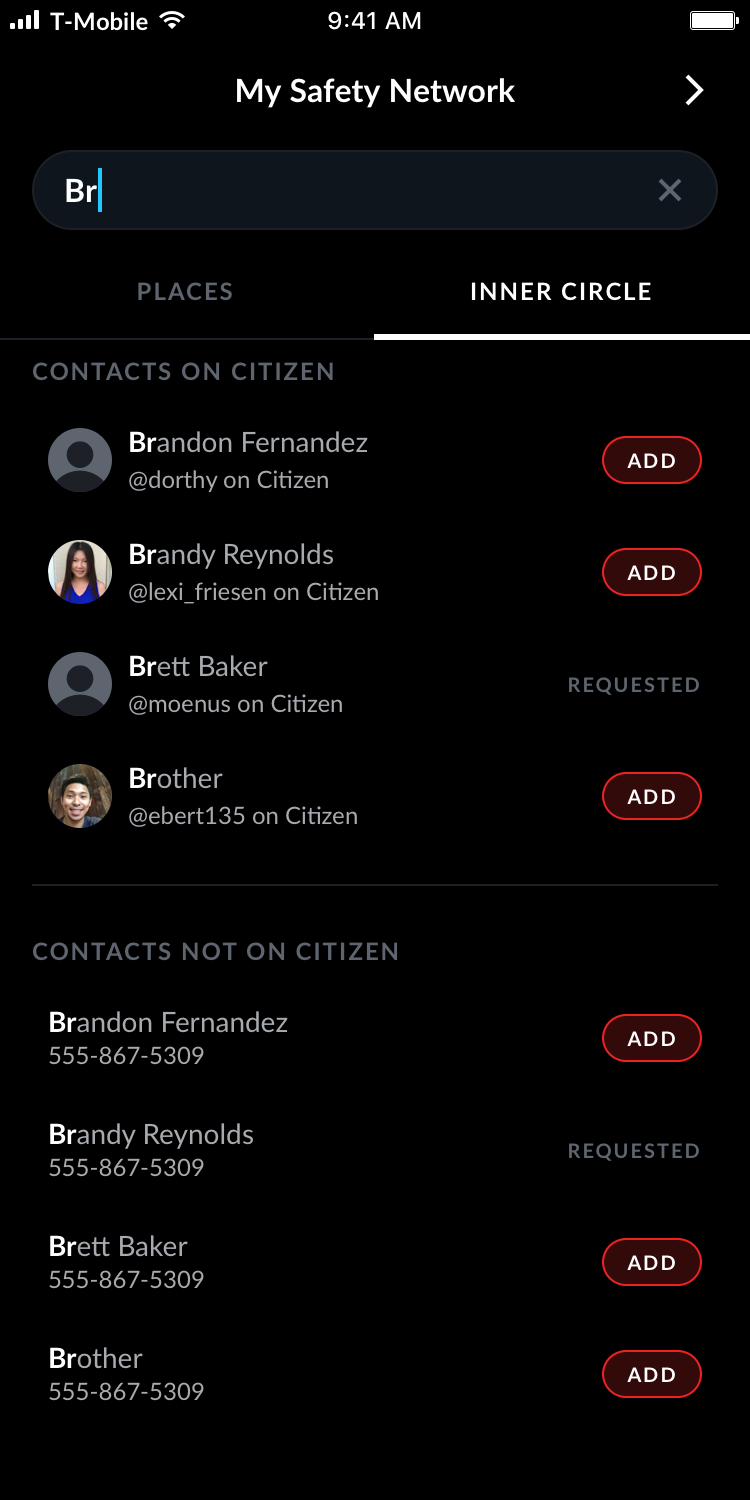 Once someone has accepted your Inner Circle request, you can view each other's last known location. You'll be notified about any major incidents that occur nearby each other.