When another user visits your profile, they can view your historical list of broadcasts, along with any other details you may have chosen to add to your profile (unless you've set your profile to private). If your profile is public, you can choose to hide individual broadcasts from your profile.
Note: This does not hide or remove the video from the incident you recorded on.
Hiding a Broadcast
Open your Citizen profile by tapping on the icon located in the bottom right corner of the navigation bar. You will see your total number of broadcasts.
Click on Broadcasts and find the video you want to hide. Click on the three white dots on the upper right corner of the video. Select "Hide Video From Profile." You can follow these steps again to undo this decision and show the video on your profile again.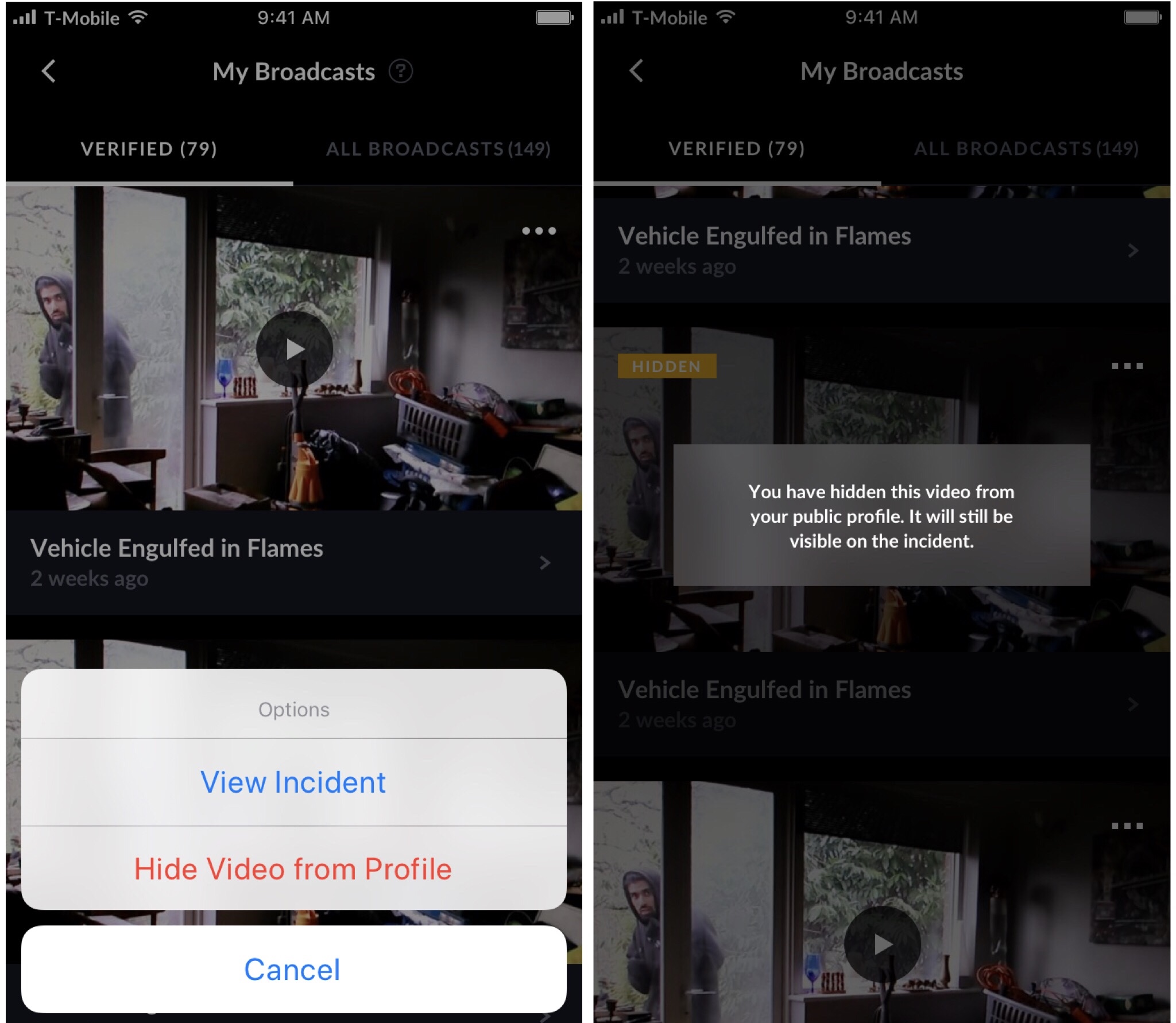 Deleting a Broadcast
If your broadcast was published on an incident, you can delete it from both the incident and your profile. This action is permanent and cannot be undone. 
To delete your broadcast from Citizen, follow these instructions: 
Go to your Citizen profile
Click "Broadcasts" > "All Broadcasts"
Find the video you want to hide
Click the three dots in the corner > Select "Delete Video"