You can connect with friends, family, and other users on Citizen!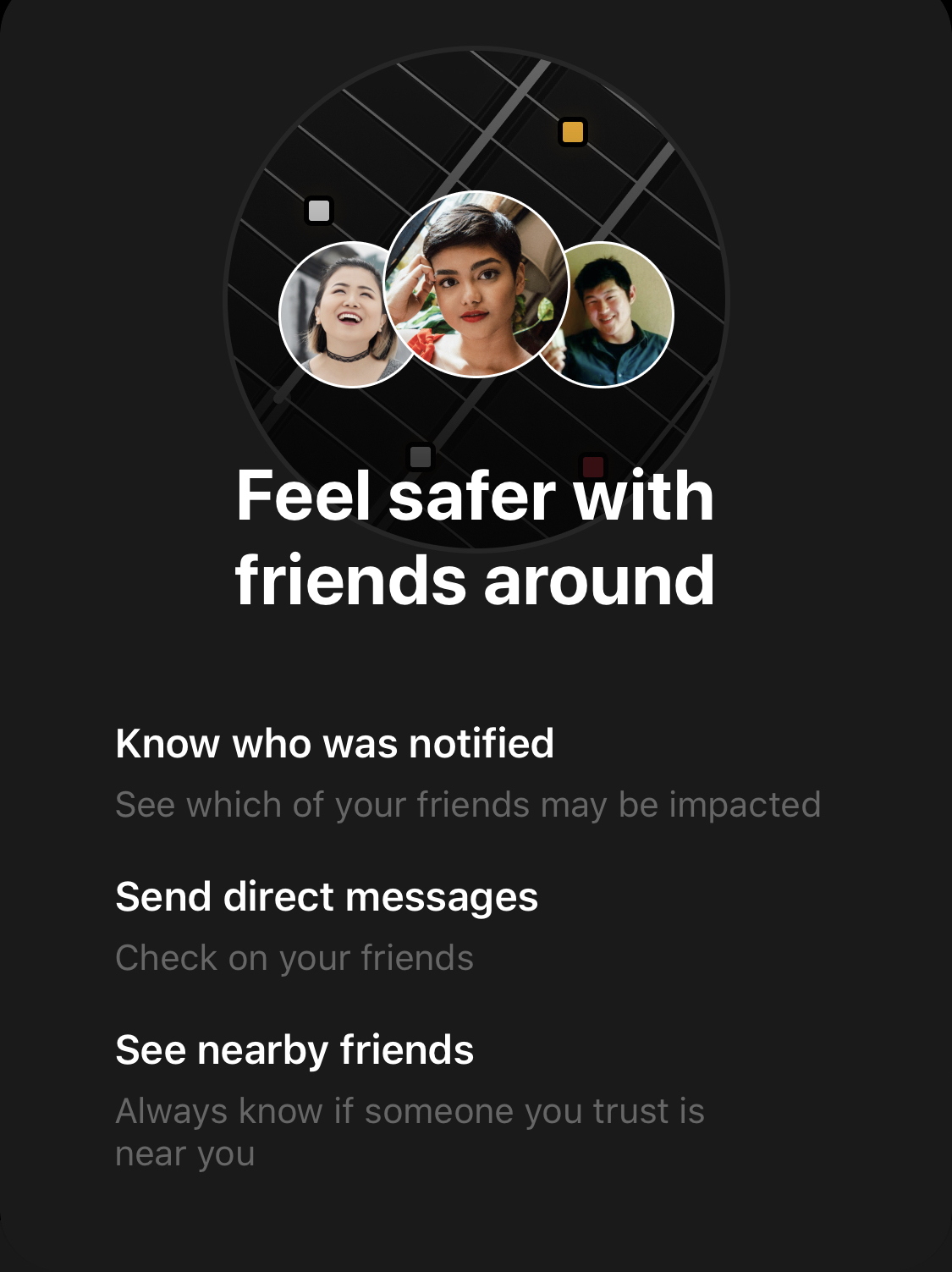 How do I add or remove friends?
To add or remove a friend on Citizen, go to your profile and select Friends. In this menu, you can see who you've already connected with and you can find friends in your phone's address book. To remove a friend, select the three dots next to their name to remove them.
Once you've granted Citizen access to your contacts, you will be able to see which of your contacts also use Citizen. You can invite any of your contacts from your address book to be your friend on Citizen.
If you have contacts who haven't yet signed up for Citizen, you can invite them too. Once they download the app and create an account, they'll immediately see your friend request and be able to respond.
What am I able to do with my friends on Citizen?
You and your friend can receive notifications when you're nearby each other or when an incident is reported near one of you. You can also directly message each other.
You can select to hide your location from your friend(s). To do this, enable the Hide Your Location button in the Friends menu of your profile. You can also choose which friends you want to hide your location from by tapping the three dots next to their name and selecting "Hide When You're Nearby." These options prevent your friends from being notified when you are in close proximity of each other.