Your Citizen profile displays details you chose to share publicly, including your live videos. Hiding your videos will prevent people who aren't your friends from seeing your videos on your profile. They will still be able to see your video on an incident that is live.
Hiding a Video
Open your Citizen profile by tapping on the icon located in the bottom right corner of the navigation bar. You will see your total number of broadcasts.
Click on Broadcasts and find the video you want to hide. Click on the three white dots on the upper right corner of the video. Select "Hide Video From Profile." You can follow these steps again to undo this decision and show the video on your profile again.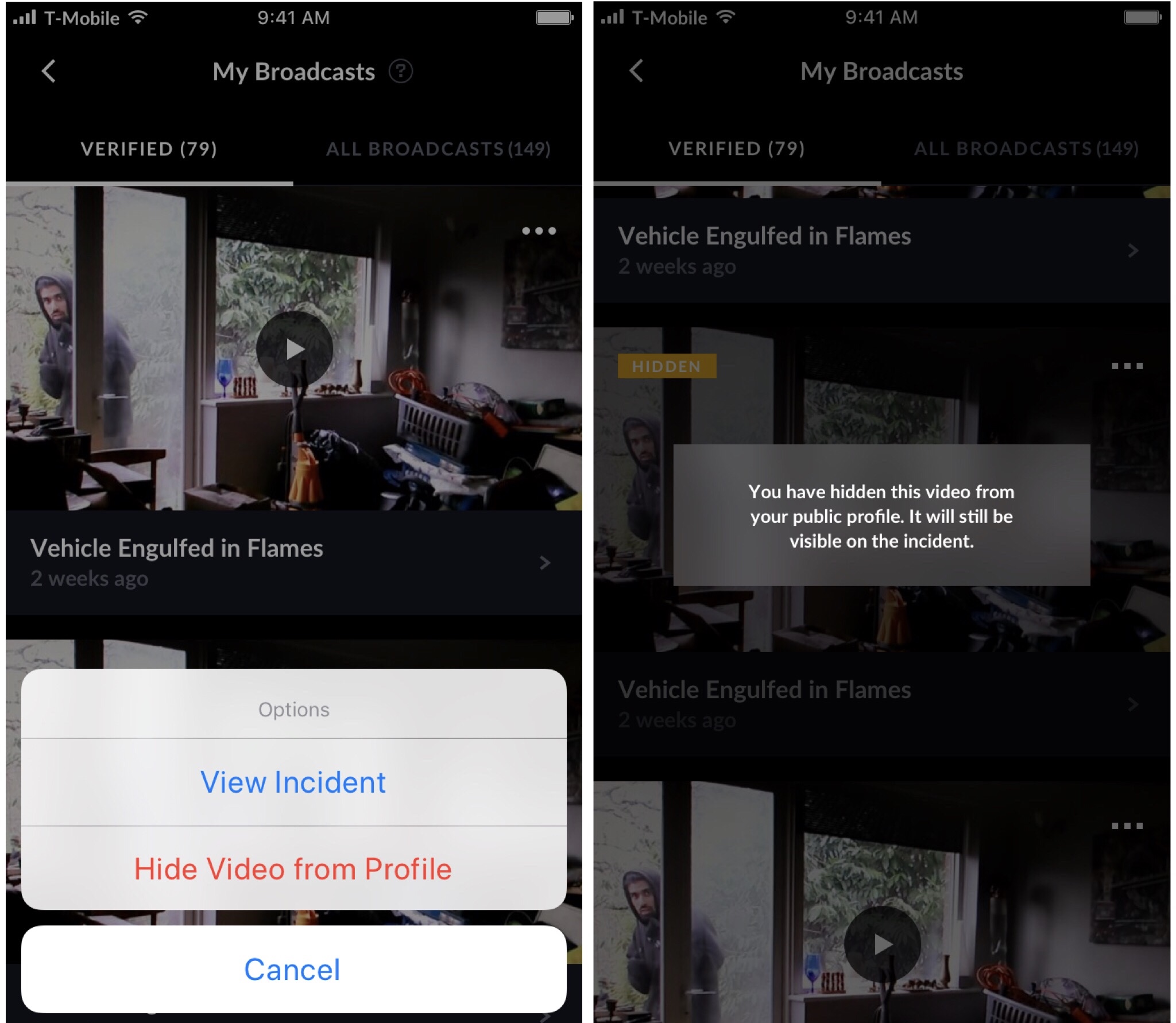 Deleting a Broadcast
If your video was published on an incident, you can delete it from both the incident and your profile. This action is permanent and cannot be undone.
To permanently delete your video from Citizen, follow these instructions:
Go to your Citizen profile
Click "Broadcasts" > "All Broadcasts"
Find the video you want to delete
Click the three dots in the corner > Select "Delete Video"