When you open the Citizen app, the map will default to showing you the entire city view. The incidents that appear on the Recent and Trending tabs will correspond to your map's current view.
To instantly zoom into your immediate location, press the toggle button in the bottom right corner of the map screen: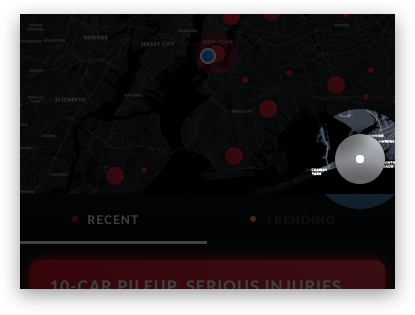 To zoom back out to the entire city, simply press the toggle button again.
In addition to the toggle button, users can manually zoom and scroll on the map to see incidents across the entire city.